KARELIAN CENTRE FOR GENDER STUDIES (KCGS)

Petrozavodsk

The Karelian Center for Gender Studies (KCGS) is a public non-governmental organization (NGO). KCGS was registered on October 30, 1995 by the Department of Justice, Republic of Karelia. Its registration number is 357.
Address: P.O. box 199, Petrozavodsk, 185035, Republic of Karelia.
Contact persons: Larissa Boychenko, Chairman KCGS,
tel./fax: 7 (8142) 52-53-40;
Olga Nikitina, tel./fax: 7(8142) 55-70-89;
e-mail: gender@onego.ru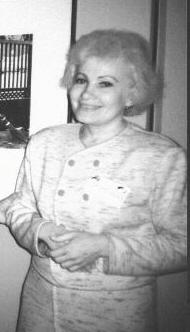 Our work is focused on women's rights as an integral part of human rights, on human values as stated in the Declaration on Human Rights (UN, 1948) and the Convention on the Elimination of all Forms of Women's Discrimination (UN, 1979), the Proceding of the World Women's Congress in Bejing (1995) and the Concept on the Improvement of Women's Situation in the Russian Federation (Moscow, 1996).
KCGS in an NGO directed by the Executive Council, headed by a chairperson elected for 2 years. However, different projects may operate within the NGO headed by their own directresses.
The Center's activities are aimed at:
making gender studies;
establishing a database on women's situations and women's organizations in the Republic;
studying the needs of women in informational, educational, psychological and other kinds of assistance;
organizing the exchange of work experience between women's organizations and integrating women's initiatives directed towards improving the conditions of women's life.
In 1996, KCGS received grants from the Ford Foundation and the Eurasia Foundation establishing the Information and Education Center of the Women of the Republic of Karelia in Petrozavodsk. The Center opened in November, 1996.
Olga Nikitina and Elena Merzova

We render free information and education services to any women's NGO, or individual women. We are pleased to say that we are able to offer real assistance in our hard times.

We hope to be helpful for the districts of Karelia. Lack of information is most acute in small towns and in the provinces, at this time of financial recession.

In 1997 KCGS held 5 large-scale seminars for Karelian women, among them:

28-30 March, 1997 - " Women of Karelia and their role in society ",

26-28 September, 1997 - " Women against Violence ", with invited lecturers from Moscow, St.-Petersburg and Petrozavodsk.
One of our problems - to teach women to get and use the information. In June 1997 we are planning to organize free computer courses for the KCGS members and women-activists.
Larisa Boychenko