MOSCOW CENTER FOR GENDER STUDIES

Moscow

The Moscow Center for Gender Studies (MCGS) was registered by the Government of Moscow in April 1, 1994. Its registration number is 1515-1.
Address: 32 Nakhimovsky Prosp., Moscow, 117218, Russia.
Contacts persons: Olga Voronina, Tatiana Klimenkova - co-directors;
tel./fax: 7 (095) 125-64-19, 129-10-01, 243-69-84;
e-mail: mcgs@glasnet.ru , genderexpert@glasnet.ru, summerschool@glasnet.ru

The Moscow Center for Gender Studies (MCGS) is a non-governmental, non-profit research institution with a feminist orientation.
The Center was founded in April 1990 as a part of the Institute for Socio-Economic Population Problems (ISEPP). In April 1994 Center was registered as the Moscow Center for Gender Studies.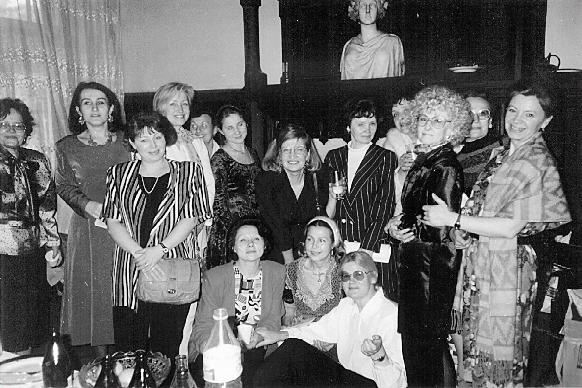 From Left to Right: Elena Kochkina, Elena Mezentceva, Valentina Konstantinova, Lidia Zaichenko,
Anastasia Voronina, Marina Baskakova, Anna Semenova, Elena Ballaeva,
Tatiana Klimenkova, Tamara Dolgis, Larissa Luniakova.
Sitting: Olga Voronina, Nadejda Krilova, Rita Beljakovskaya.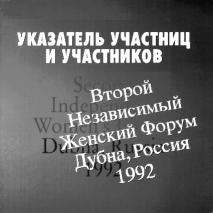 MCGS mission is seen by its members:
incorporating a gender approach into academia and social life;
withstanding sexism in the humanities, mass consciousness and social policies under the present conditions, with the growing tendencies to consider women through traditional stereotypes;
contributing to the rise of civil society in Russia, by playing part in the independent women's movement and creating grounds for women's real participation in the policy-making process;
What is being done to implement this mission?
Various MCGS activities include research and expertise on gender-related issues; educational and training seminars;
contacts with the official institutions and with the mass media;
building up of data-base on women;
cooperation with other women's organizations in Russia, in NIS and in the West.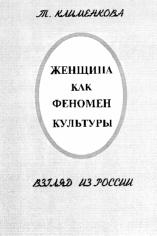 MCGS spheres of investigation:
strategy for equal rights and opportunities for women and men;
gender approach to the power issue;
women's leadership in the Russian context;
women in the new socio- political movements;
feminization of poverty and unemployment;
women in the market economy;
family in gender context;
reproductive rights of women and men.
Tatiana Klimenkova