INDEPENDENT WOMEN'S SOCIAL CENTER OF THE PSKOV REGION
Pskov

The Center is a public association which was registered on July 10, 1995
by the Justice Administration of the Pskov region. The registration number is 8.
Address: 34 Yubileinaja Street, Pskov, 180024, Russia.
Contact person: Natalia Vasiljeva, Chairwoman of the Executive Board of the Center;
tel./fax: 7 (8112) 46-77-16;
e-mail: wcentr@ellink.ru


Natalia Vasiljeva and
Elena Jablochkina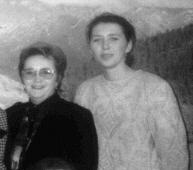 The Independent Women's Social Center is a non-governmental non-profit public organization established in April 1995. The Center's activity is aimed at improving women's status in the region, developing international collaboration, participating in educational programs and programs of regional and municipal development, including carrying out of the expertise of these programs, publication of the Center's activity in the mass media.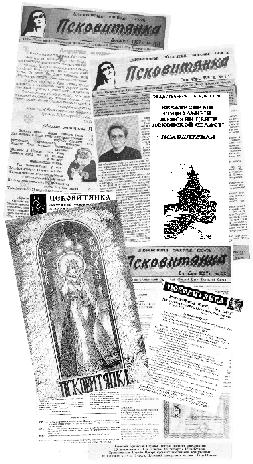 The Center's activity is as follows: studies carried out in the field of women's status; publishing informational bulletins; running seminars, conferences, round-table discussions, consultations, charity actions; preparation of broadcasts, newspaper articles; rendering practical assistance to women. More than thirty women work at the Center. Each of them has her own initiative which is realized through a corresponding program. The women work on a voluntary basis. Financing is accomplished through membership dues and sponsors support.
At present, the Center is focusing upon six programs: -psychological program (individual consulting, since July 1997 the hotline has begun working); -legal program (an independent law protection service is established); -a program aimed at the work with elderly women (meetings, club days, charity actions, study groups); -a program of the press-center (connection with mass-media, issue of informational materials); -an informational-educational program with the informational-educational center established within this program; on the basis of this center developed is the data base on the women's movement in the Pskov region, Russia, the CIS and abroad as well as on the women-leaders which makes it possible to gain and share an interesting experience of work; -research program (studies on themes "Influence of the Reforms on a Rural Family", "Problem of Violence" were carried out; at present, the Center tries to study women's position in the region by using questionnaires "Pskovitjanka". The result of this activity will be a book of the same name.

Natalia Vasiljeva