"WOMEN FROM ZATO"

Snezhinsk


The social organization "Women from ZATO" was registered by the Justice Department of the Chelyabinsk Regional Administration on December 2, 1996. Its registration number is 1025.

Address: P.O. box 514, Chelyabinsk Region, Snezhinsk, 456770.
Contact person: Tatiana Brovkina, President;
telephone: 7 (35172) 255-00;
e-mail: women@pop. snz.ru

Tatiana Brovkina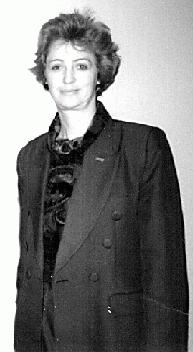 Our social organization is named "Women from ZATO" and it will be very difficult for foreigners to understand what ZATO means. These four letters are an abbreviation of the term that means Closed Administrational and Territorial District. So, in English we would say "Women from ZATO".
We live in a little town Snezhinsk, which is better known as Chelyabinsk-70, where one of the Russian Federal Nuclear Centers - All-Russian Scientific and Research Institute of Technical Physics (RFNC-VNIITF) is located. So, most of our group members are the specialists of RFNC-VNIITF.
Our group was born in August 1995, but official registration occurred in December 1996. Thus, we are a young women's organization and there are only 20 members now. As most of us have technical education we decided that we need some kind of education in history and philosophy of feminism; in addition we were interested in the experience of Russian women's organizations and Women's Liberation in the USA and other foreign countries. This was the main reasoning for the creation in Snezhinsk of a Women's Information Center for women's and civil initiatives in our town and Chelyabinsk Region. Today, we are participants of the project "New Possibilities for Women" and we believe, we have enough resources to work as an Information Center: we have a computer, a printer, a copy-maker, a fax-modem, a hand tape recorder and a video recorder. We have a library where there are about one hundred books, journals, issues and documents, which we received from the Information Center of Independent Women's Forum and other sources. We have some video materials and video films, which we can use in our activity.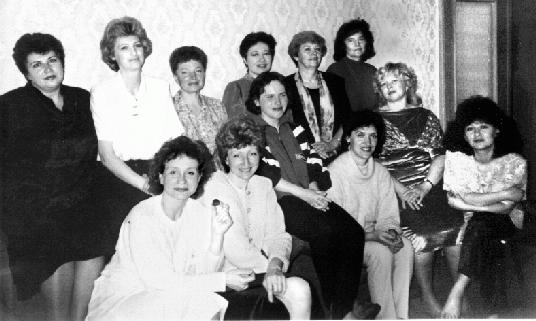 The members of "ZATO"
Today we know a lot of initiatives both in social and governmental spheres in our town, Chelyabinsk and Region who need our help and information.
Tatiana Brovkina