PSYCHOLOGICAL CRISIS CENTER FOR WOMEN

St.-Peterburg


The Psychological Crisis Center for Women was registered by the Justice Administration of St.-Peterburgs Meria on May 31, 1994.
Its registration number is 1990.
Address: P. O. box 604, St.-Peterburg, 192001, Russia.
Contact person: Elena Zabadikina, psychologist, responsible for contacts with public opinion;
Telephone: 7 (812)112-39-48
tel/fax: 7 (812) 315-91-00
e-mail: natasha@women.spb.su


| | |
| --- | --- |
| Elena Zabadikina | |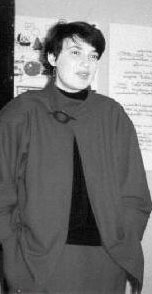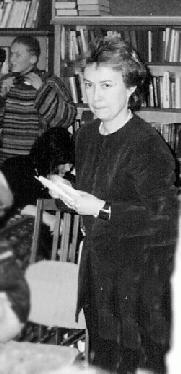 The main goal of our organization is to promote an all-round approach which includes psychological help, legal and rights education, political activity, social advocacy in working together and for women who have survived different forms of discrimination and violation of human rights.
Our activities:
- psychological and psychotherapeutic help (telephone and individual counselling, support groups and assertiveness training for women, counseling and psychotherapy for women from a feminist perspective);
- legal advocacy (educational workshops for lawyers and policemen, project to prepare lawyers for the crisis centers, legal help for women);
- research and education (on gender issues devoted to different psychological problems, violence, discrimination and health, the preparation of lecture courses and preventive educational programs for teenagers and students in schools and medical colleges, participation in and organization of conferences devoted to the problem of violence against women);
- political actions (organizing and participating in public events to raise awareness about violence and our activities to combat it (demonstration "Women in Black", "Day of Call", carried out by hot-lines throughout all of Russia, the national project "Preparation for the 4th International Forum on Women" in Beijing (China), all-Russian conference "Safety for Women (1996).
We are glad to work with different organizations and individuals, because violence against women is a personal issue!
Elena Zabadikina