STIMULA WOMEN'S CENTER

Dubna Moscow region


Stimula Women's Center was registered by the
Justice Administration of the Moscow region in September 26, 1995.
Its registration number is 1064.
Address: Room 1, 10 Flerova Street, Dubna-city, Moscow region, 141980.
Contact person: Genrietta Savina, President of the Center;
telephone: 7 (221) 63-101, (221) 65-864 - day; 7 (095) 926-22-14 - evening, Saturday - Sunday;
fax: 7 (221) 65-891; 65-599;
e-mail: stimula@dubna.ru


In 1982 a group of active women from the town of Dubna, Moscow region, collected a sum of rubles to provide the neighboring orphanage with soap and towels. Later this group was transformed into the Women's Club and realized a large program of social and charity work in the area.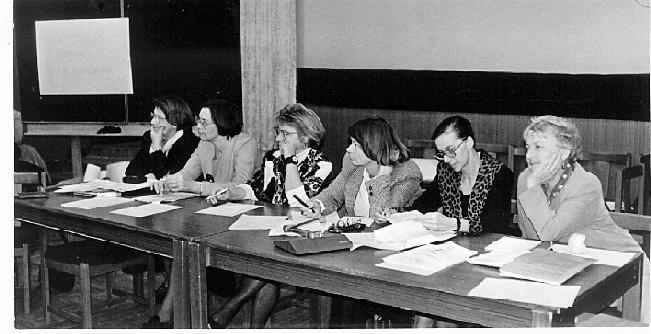 Dubna, 1997, Seminar on Women's Rights
In 1990 the Dubna group met new Russian women from the Moscow Center for Gender Studies and gradually adopted the feminist ideology. In 1991-1995 this group participated in the organization of the First and Second Independent Women Forums, two international seminars which were held in Dubna. The Dubna women' s group was developing in the framework of all-Russian women movement and participated in all important actions and events.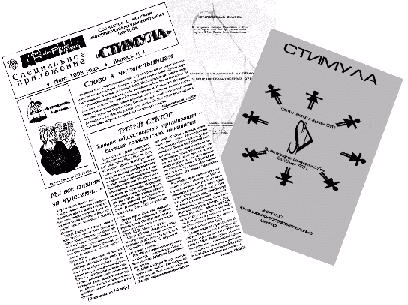 In 1995 the Stimula Women Center was created to support women's efforts to be organized and to give start-up organizations advice and help. The goal of Stimula' s work is quite simple: reaching out to women in small towns around Dubna, teaching them and learning from them.
By using a grant from the USAID and Eurasia Foundation, Stimula has realized a project of new NGO's emergence in the area. Two training seminars were held, a dozen of outgoing consultations performed and two issues of Info bulletins published during one year.
In 1997 the Stimula group started a new project which will provide start-up NGO's with computers and E-mail facilities. This project was supported by the Global Fund for Women(USA). By using these new opportunities, women in low income small towns will develop and implement programs to further social changes in order to make their life better. They will join women in transforming the world.
Dubna is a small and picturesque town, 125 km north-west from Moscow on the bank of the Volga, the great Russian river. Dubna is well known in the world as a scientific center and a site to hold international conferences, workshops, seminars and festivals.

Genrietta Savina