THE FEMINIST CLUB "WOMEN'S LIGHT"

Tver-city


The feminist club "Women's Light" was registered by the
Justice Department of the Administration of the Tver region in June 23, 1993.
Its registration number is 146.
Address: Flat 11, 31/30 Trehsviatskaia Street, Tver-city, 170000.
Contact person: Valentina Uspenskaja, Chairwoman of the club;
telephone: (0822) 33-43-73, (0822) 33-70-80;
e-mail: val@usp.tunis.su


Valentina Uspenskaya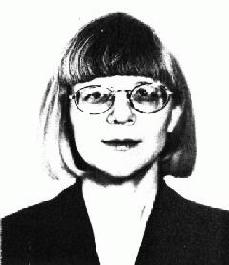 The feminist club "Women's Light" was founded in 1991, the first and only feminist-oriented organization in Tver. Its founding principle was to educate people in women's history and gender issues, in the belief that knowledge of women's history is an important component of women's empowerment. It is designed to be an open, accessible and safe space for women to meet, discuss issues and to learn from each other. To this day, it is attended by diverse local women, including teachers, students, lawyers, doctors, writers and unemployed women. A regular seminar on women's history is led by Valentina Uspenskaya of the Tver State University.
The club has a library of books on women's studies, many of them are gifts from our friends from different regions. Aother main task of the club is to disseminate information received from international and national women's organizations and to keep local women informed of the activities of the women's movement. This year, we celebrated 80 years of women's suffrage in Russia, an anniversary which was unremarked upon officially. Seminars were held and we worked with the local media in order that this important date in women's history should be more widely known. "Women's Light" is conceptualized as the theoretical basis of the local women's movement, from which members launch their own projects.
Later, in 1993, the club was one of the founders of the Association of Independent Women's Initiatives (AIWI) - the first registered women's NGO in Tver. Its role is to support women's educational and cultural projects and to provide women with information. AIWI activists have set up various projects and initiatives, designed to address some of the problems that local women experience most acutely. For example, over fifty local women have received free computer skills training on a course organized by one activist, Natalia Mamchenkova. Other projects include a women's health program, and a psychological support program for women. In October 1997, AIWI activists, together with a group of teachers and graduate students from the Tver State University founded a new educational project, a night school in Gender Studies. Seminars have been held on women's history, rights and feminist methodologies. We should note that all of this work has so far been done on a voluntary basis, without the support of any grants or funding from local business or government. In addition, AIWI has been involved in various joint projects. In 1995 Valentina Uspenskaya co-founded and directed the first all Russian summer school in Gender Studies (with the Moscow Center for Gender Studies) and AIWI members were active participants. Activists have also taken part in workshops and trainings on women's rights and leadership organized by Russian and international colleagues..
Valentina Uspenskaja