INTERREGIONAL ASSOCIATION OF WOMEN-LAWYERS
Saratov-city

Registered by the Justice Management of the Saratov region under registration number 342 in June 21, 1995. It is an interregional social organization.
Address: P.Box 1572, Saratov-city, 410028
Contact person: Nadezhda Kuznetsova, president of the organization;
phone: 7 (8452) 24-28-34;
fax: 7 (8452) 99-15-78;
e-mail: KNV@iawl.saratov.su


Nadezhda Kuznetsova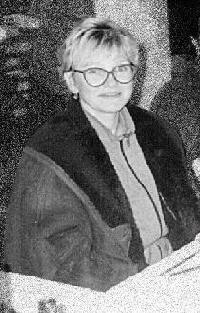 The Interregional Association of Women-Lawyers was set up in September 1994 and registered as interregional social organization in June 21, 1995. The goal of combining efforts is to promote the development of law democratic state and civil society in the Russian Federation. The objectives stated by the Regulations of the Association are as follows:
developing legal culture among population;
providing information related to legal activity of NGOs;
conducting expert examination of acting legislation and laws;
registration of cases associated with violation of women's rights;
organization of special legal consultations for victims of violence and those who is sufficiently provided for;
making proposals on refining legislation and mechanisms of its application to state power bodies at regional, federal and international levels;
representing legal interests of women in the state power bodies and courts;
developing international cooperation and searching for its new forms in the field of law;
setting up regional departments of the Association in different regions of the Russian Federation and CIS to activize women-lawyers and to share the experience gained in advocating women's rights.
Up to now we have opened the departments in Astrakhan, Penza, Saint-Peterburg, Pskov, Stavropol, Moscow, Murmansk, Novgorod, Ulianovsk, etc.
The activists of our organization work in 32 cities of the Russian Federation. Together with women's NGOs we have prepared the report "On the Position of Women and Children in Saratov Region in 1996". The Women's Parliament of the Saratov region incorporating representatives from 41 NGOs has been established on our initiative for the implementation of joint programs (The constituent conference was held in November 19-22, 1996). Together with the organizations of soldier mothers we have worked out a legislative base for organizing independent women's supervisory councils of concern in military units in all regions of the Russian Federation.
Nadezhda Kuznetsova.